Southwest Florida's choice for New & Custom Carts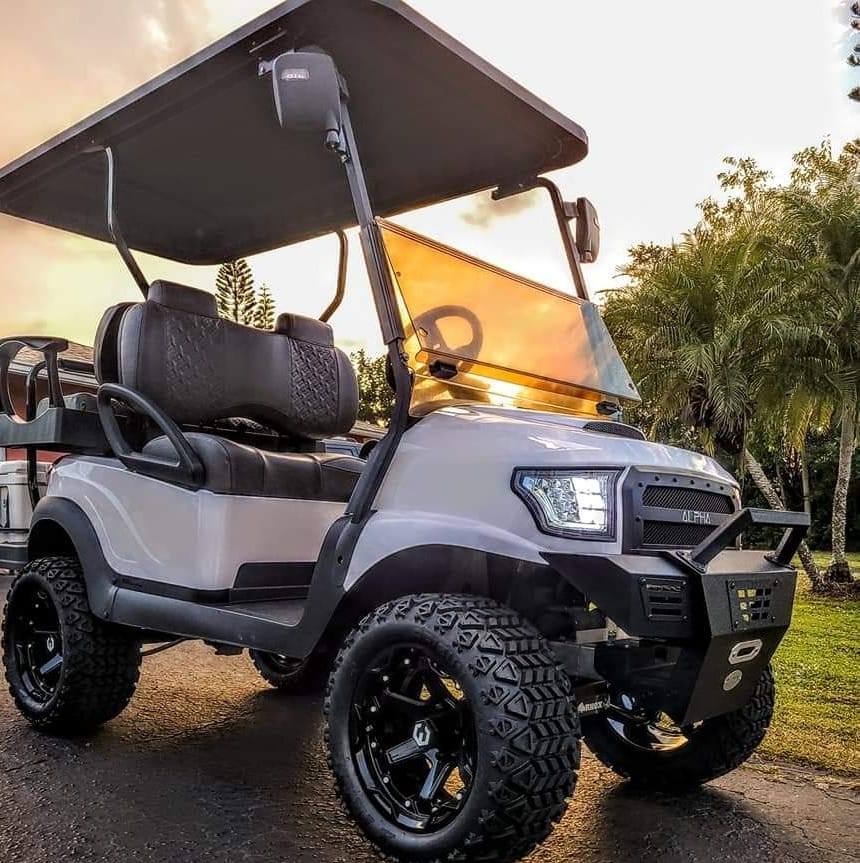 Custom Golf Carts in Naples, FL
Welcome to Cshell Carts! We are your premier custom golf cart builder here in Naples, Florida. As a long established golf cart dealer, we know what quality sales & service means. That is why your dream cart is awaiting you. We can build anything you can imagine. From golf carts for the everyday driver to custom built lifted carts, we can do it all! Contact us today to get started on your dream cart.
We start with a basic cart. Taking it all the way down to frame and clean up. Then we build up with new parts and accessories End result is a beautiful customized cart. Our favorite part is delivering the cart and seeing the enjoyment the customers get when they receive their cart.
Our customers love what we can do. Check out our current inventory but you are only limited by your own imagination.